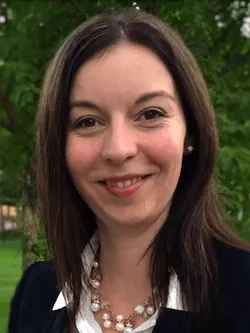 About
Briana Brownell is a data scientist, tech entrepreneur, and board director with a passion for innovation and a deep expertise in AI, machine learning, and data analytics. As the founder and CEO of Pure Strategy Inc., she provides expert consulting and education to technology teams around the world, helping them to build models, govern data, and transform their businesses using the latest AI and machine learning technologies.
In addition to her role at Pure Strategy, Brownell has served on several corporate, association, and nonprofit boards, where she has brought her expertise in technology and data science to bear on a range of issues. In addition to AIGS, she sits on the board for Sandbox Mutual Insurance, a property and casualty insurer founded in 1908, and League Data, one of Canada's first FinTech companies, which provides sustainable technology solutions to 39 member credit unions in Atlantic Canada. She is a member of the Institute of Corporate Directors and the Nasdaq Center for Board Excellence and has completed the Innovation Governance Program levels 1 and 2. These roles attest to her success in navigating growth, implementing strategies, and stewarding change, underpinned by her proficiency in governance and risk management.
Brownell is also active in the standardization effort in AI, representing Canada on the ISO/IEC JTC 1/SC 42 committee on Artificial Intelligence. She has received numerous awards and recognitions, including VentureBeat's AI Entrepreneur of the Year award in 2021 and the award for top female-founded Canadian STEM company at Startup Canada in 2018.